Equipment
Best balls for winter
---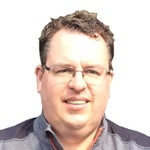 Nick Rogers
PGA Professional Falmouth Golf Club
---
Is there a better feeling in golf than standing there with a wedge in hand and watching your ball stop dead next to the flag? It makes you feel like a Tour player, but there's nothing in the rulebook to stop you hitting those shots consistently!
We're not saying it's easy, but this is the time of year when it's easiest. Why? Well, as you can see in the slider images above, winter greens tend to be softer and that means your pitches will stop much quicker than in the summer months. Just look at how much closer to the hole they're landing the ball in winter compared with summer!
With all this said, you need to have control over your ball. The awesome Mizuno RB 566 & RB 566V golf balls are designed with high wedge spin for exactly this purpose. Plus, the different coloured options are great at this time of year, especially when you're watching it nestle in close to the hole.
RB 566 golf balls will also help you gain distance off-the-tee, which is particularly handy in winter when the air is thicker and you tend to lose some yards. That means you're getting help in every area.